New Property Listings
Explore Premier Property Listings in Pattaya, Thailand | Luxury Houses, Condos, and Land Plots for Sale and Rent Discover an exclusive collection of prime property listings in the coveted Pattaya, Thailand region. Unveiling a diverse array of exquisite options for sale and rent, our selection features opulent luxury houses, contemporary condos, and expansive land plots, inviting you to craft your envisioned Pattaya haven. Indulge in the allure of our latest offerings, showcasing premium residences that cater to every taste and aspiration. Whether you seek the epitome of refinement within a luxurious house or the modern comforts of a high-end condo, our new listings encompass an assortment of choices that redefine elegant living in Pattaya. For those with a visionary spirit, explore our enticing land plots – a canvas for creating your dream Pattaya abode from the ground up. Immerse yourself in the scenic beauty and vibrant atmosphere of this tropical paradise, as you embark on a journey to curate the perfect dwelling that mirrors your distinct lifestyle. Elevate your living experience in Pattaya with our meticulously curated selection of properties. Begin your search today and unlock the potential of owning or renting exceptional luxury homes, condos, or crafting a personalized retreat on our pristine land plots. Your future in Pattaya starts here.
Exclusively With Coastal Real Estate
Explore Exclusive Houses, Condos, and Land for Sale and Rent in Pattaya, Thailand | Coastal Real Estate Listings Discover a selection of premium properties in the vibrant Pattaya, Thailand region, available for sale and rent exclusively through Coastal Real Estate. Browse through our diverse range of houses, modern condos, and land options, all situated in this sought-after coastal destination. Whether you're seeking a dream home, a lucrative investment, or the perfect rental, our exclusive collection caters to your discerning needs. Unlock unparalleled opportunities in Pattaya's real estate market with Coastal Real Estate – your gateway to exceptional living and investment choices.
Price Improvements
Discover Unbeatable Deals on Properties in Pattaya, Thailand! Explore our handpicked selection of houses, condos, land plots, and commercial properties that have recently had price improvements. At Coastal Real Estate, we take pride in offering you the most comprehensive and up-to-date property website in the Pattaya area. Whether you're searching for your dream home or a lucrative investment opportunity, our constantly updated listings ensure you won't miss out. Explore now and seize the chance to own prime coastal real estate at exceptional prices.
Why Choose Coastal Real Estate
Coastal Real Estate: Your Leading Choice in Pattaya Property Market Coastal Real Estate stands as a formidable leader in the realm of Pattaya Real Estate. Our unwavering commitment as a team of property experts revolves around comprehending the unique needs and desires of our clients. We recognize that your residence holds more significance than a mere house or condo for your loved ones; it encapsulates an integral facet of your existence. This haven of cherished memories not only shapes your present but also lays the foundation for your future aspirations. With an extensive accumulation of expertise and insights garnered over years, Coastal Real Estate has etched its prominence within the dynamic landscape of the Pattaya property sector. Allow us to showcase our selection of houses, condos, land plots, and commercial properties and our profound familiarity with Pattaya – a realm we've mastered!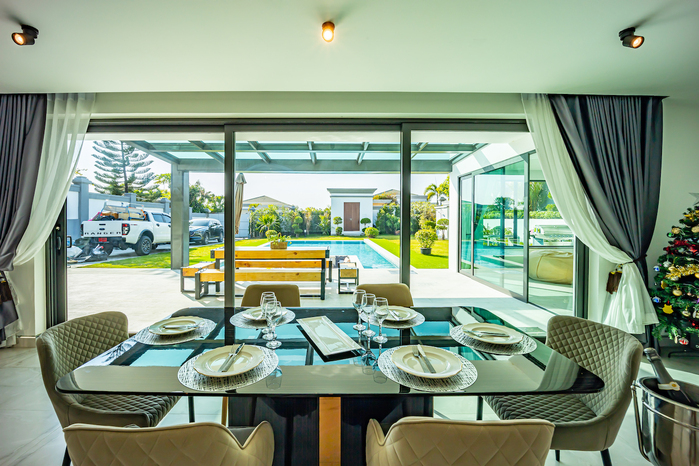 Client Testimonials
Excellent and expedient service. Thank you, Elena, for all of your professional advice and support! _ Lokki Chiam
Excellent and expedient service.
Love coastal real estate and team. Also their agent Elena is very professional and very helpful.I bought 3 properties with her assistance and the same company . I highly recommend this company and you'll experience the best help you could ever get ! _ prakash ji
Love coastal real estate and team.
After the previous broker in two years had not managed to find a buyer for our house, I contacted Coastal. After one year the house was sold via Coastal. During the whole episode Carol Chang communicated with me frequently and effectively (whether we were abroad or in Thailand), and she was very professional in following up where necessary during the actual selling process.
Jelle C. Mann
Very professional service!
P S Fang
The team at Coastal Real Estate was great. They helped me find a condo that suited my needs perfectly. The transfer at the land office was smooth and quick. I would highly recommend them if you are looking to buy, sell or rent in Pattaya.
Darryl A
I've been dealing with Coastal for several years now, as a buyer, seller, and now an owner of rental property, they have always been professional and dealt with any and all issues in a timely manner. I'd highly recommend contacting Coastal for any real estate dealings in Pattaya.
Eddie K