May 29, 2023
The Jewel Pratumnak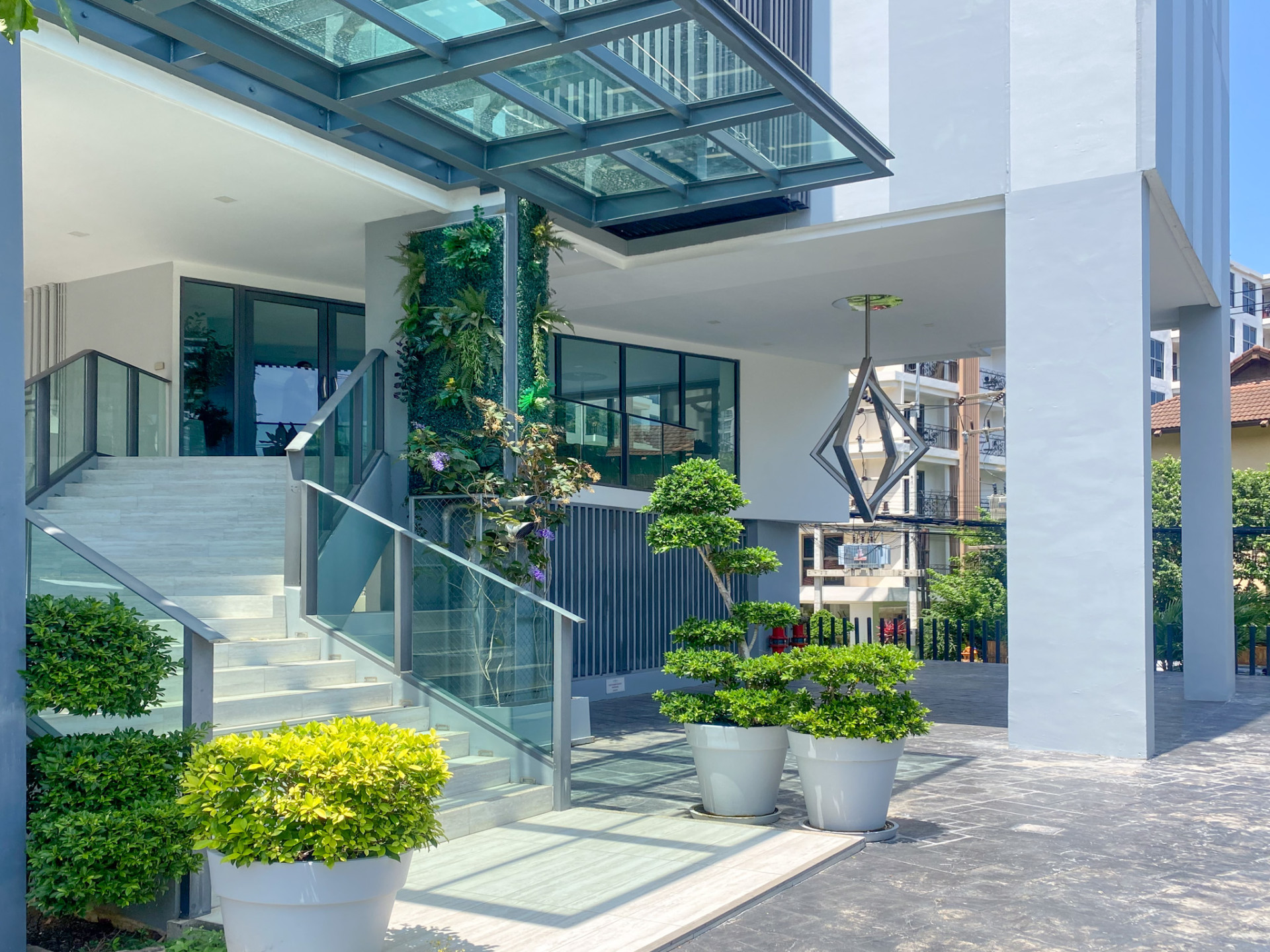 The Jewel Pratumnak
Experience the ultimate in luxury living with The Jewel Pratumnak, a stunning condo development located in the sought-after Pratumnak area of Pattaya. This exclusive development offers a wide variety of sizes and types of condos, including beautiful corner units and penthouses that provide breathtaking views of the surrounding area.

The spacious units are designed with raised ceiling heights and innovative room layouts that maximize floor space and provide ample living areas. The interiors feature subtle earth tones that provide a perfect balance of sophistication and modern style. Whether you're looking for a cozy one bedroom unit or a spacious three-bedroom unit, The Jewel has something to offer for everyone.

Every unit comes with top-of-the-line fixtures and fittings in the bathrooms, including elegant mosaic tiling and sleek glass shower doors. The built-in kitchens feature high-quality composite surfaces and top-of-the-line appliances that make cooking a breeze. The bedrooms come complete with fitted wardrobes, providing ample storage space and a touch of elegance.
Location, Location, Location
The Jewel Pratumnak boasts an excellent location that offers a multitude of dining options and entertainment venues right at your doorstep. Indulge in exquisite culinary experiences at renowned restaurants such as The Sky Gallery, The Chocolate Factory, and Oxygen Pattaya, all within close proximity to the development. These establishments provide a range of flavors and cuisines, ensuring that every dining preference is catered to.
For those seeking a more laid-back dining experience, the area surrounding The Jewel Pratumnak is dotted with casual restaurants, where you can savor local delicacies or international fare in a relaxed atmosphere. Additionally, you'll find an array of massage shops and entertainment businesses nearby, allowing you to unwind and enjoy your leisure time with ease.
One of the highlights of The Jewel Pratumnak's location is its close proximity to the beach. A short walk will lead you to pristine sandy shores, where you can soak up the sun, take a refreshing dip in the crystal-clear waters, or simply enjoy a leisurely stroll along the shoreline.
Transportation is also convenient, with taxis readily available in the area. Whether you're heading to nearby attractions, exploring the vibrant city of Pattaya, or simply running errands, you'll find transportation options easily accessible, making it effortless to navigate the area.
Embrace the perfect combination of luxurious living, culinary delights, and convenient amenities at The Jewel Pratumnak, where you can enjoy a vibrant lifestyle in one of Pattaya's most desirable locations.
Units Still Available
In addition, it's worth noting that The Jewel Pratumnak is selling out quickly, with only about 20 units left for sale. These remaining units are incredibly reasonably priced, making it an excellent opportunity for those looking to invest in a luxurious property. The developer has already obtained the chanotes, ensuring a smooth ownership transfer process, and there is still foreign quota available, allowing international buyers to take advantage of this exceptional development.
Don't miss your chance to experience the ultimate in luxury living at The Jewel Pratumnak. Act now to secure one of the few remaining units and enjoy the unparalleled lifestyle and breathtaking views offered by this sought-after condo development.