Jul 11, 2023
Discover the Best Properties for Sale in Pattaya - Coastal Real Estate's Top 10 Picks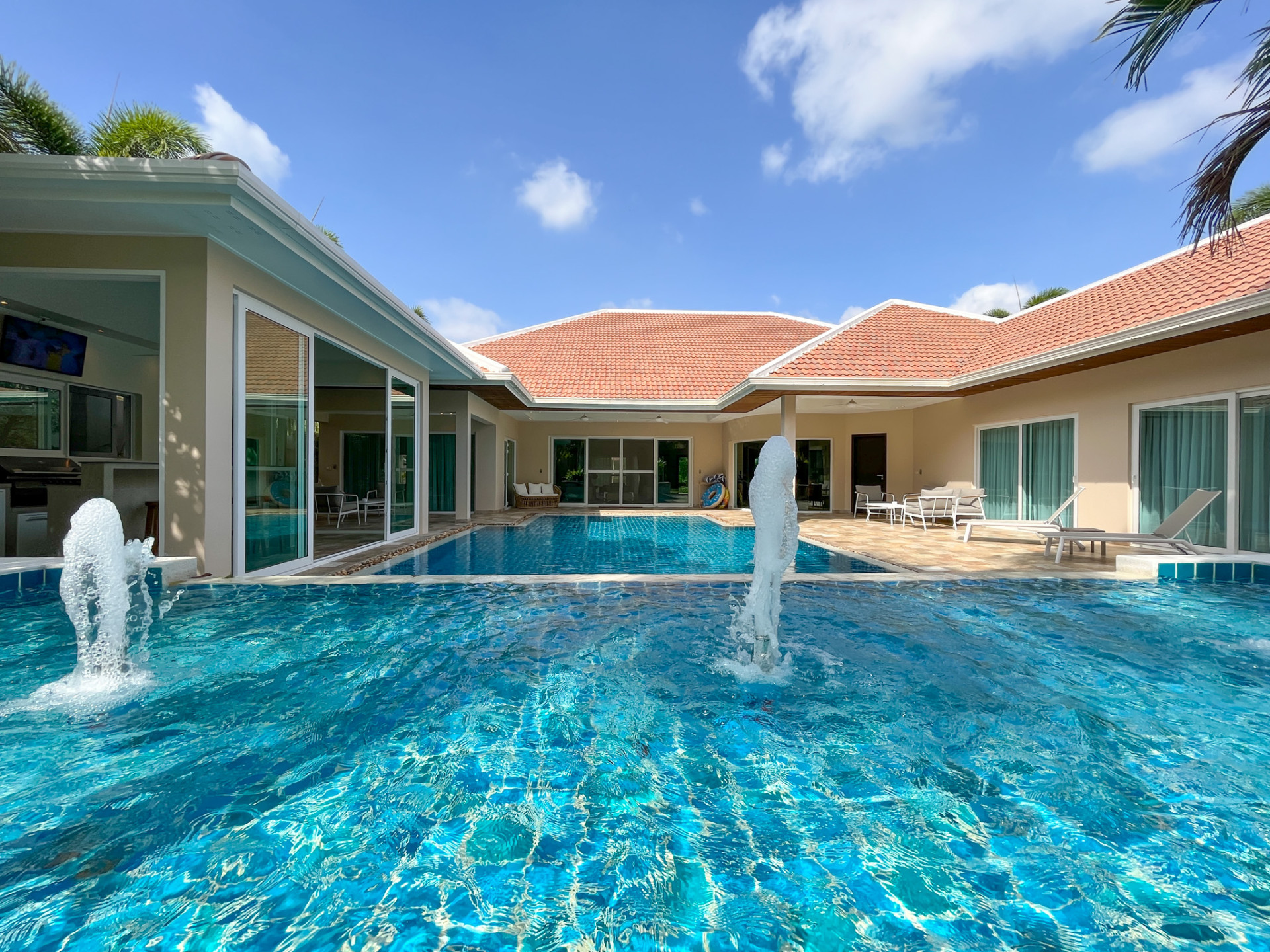 Pattaya is, by any definition, a tropical paradise that many people would love to call home, and a big part of this dream is finding a property that ticks absolutely all the boxes. Whether this vision consists of a beach side condo or a house with a lake view, you can rest assured that Pattaya can deliver on all fronts. A condo or house for sale in Pattaya that meets all your expectations is not some pipe dream, it's here and now!
The team at Coastal Real Estate have put their heads together to come up with a list of homes for sale in Pattaya, Thailand, that we think are amongst the best on the market at the time of writing. Please see below for our current 'best in class' (listed in no particular order) and let us know if you'd like to arrange a viewing.
Sedona Villas - Located in the Mabprachan/Pong area, the Sedona Villas development consists of a selection of properties in an exclusive gated community. With a carefully curated selection of luxury fittings and fixtures, these homes make great investments or picture postcard homes for life in a tropical paradise. Let us know if you'd like to view one of the few available homes available now.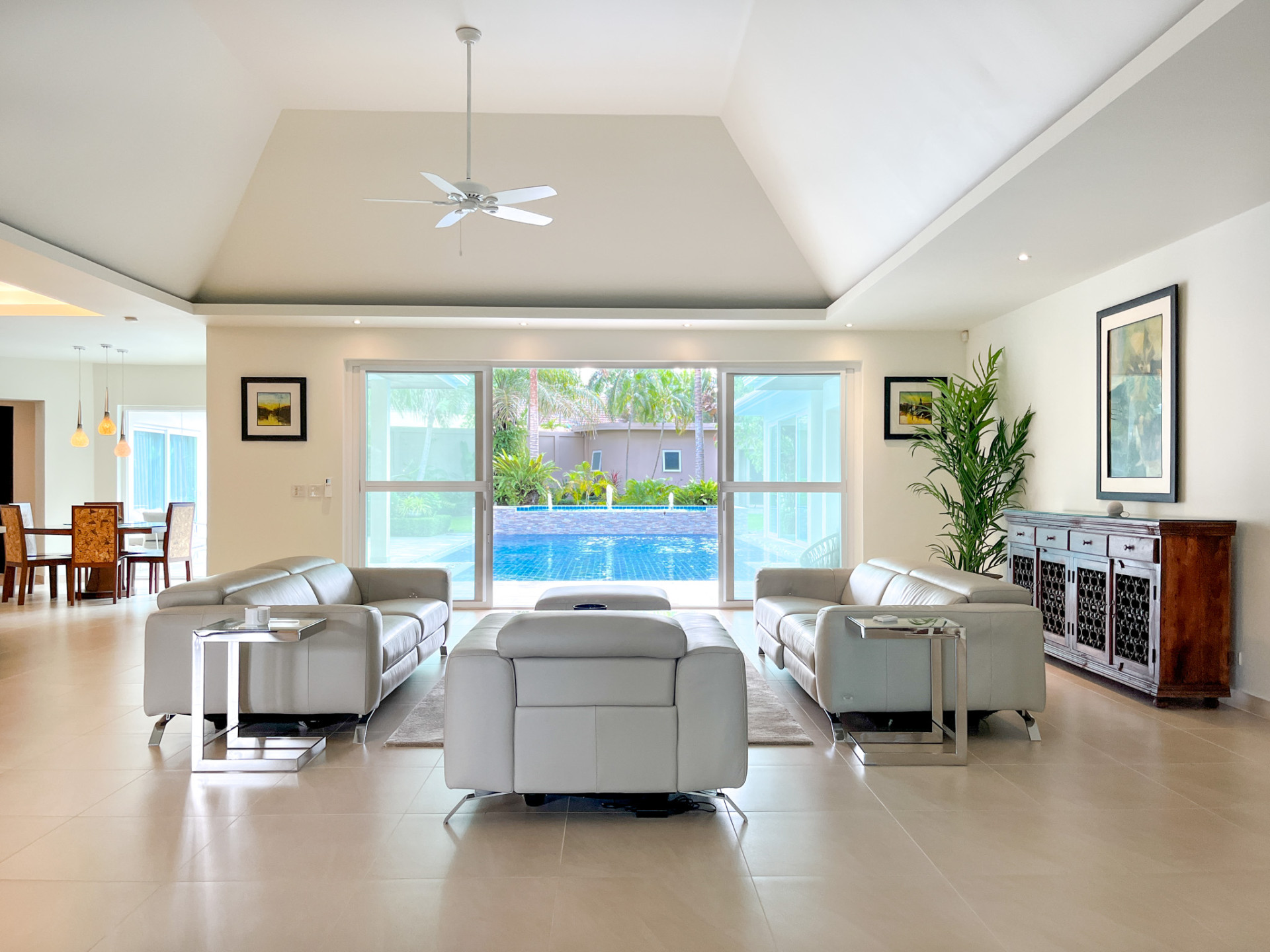 Siam Royal View - With a selection of luxurious homes, Siam Royal View offers fantastic views of the Pattaya skyline that befits its exclusive location in East Pattaya. If you're looking to buy a house in Pattaya with the atmosphere and security only a gated community can offer, look no further than Siam Royal View.
Town House in Pratumnak - For those looking for a private house for sale in Pattaya, Pratumnak should be near the top of any location bucket list. Our featured 4-storey townhouse is available at, in our opinion, a great price and is certainly worth viewing.
The Vineyard Phase 3 - When it comes to Thailand, Pattaya Real Estate effectively sets the benchmark for the whole country, and this is amply illustrated by the exclusive development that is The Vineyard Phase 3. This development should feature high on the list for anyone looking for a luxury house for sale in Pattaya, Thailand as a main residence or investment property.
Sands Pratumnak Beach - The Sands Pratumnak Beach condo development is a great choice for those looking for a compact and convenient home in Pattaya. With breathtaking views and easy access to both the city and Jomtien Beach, this one-bed condo makes the ideal base to explore all the city has to offer.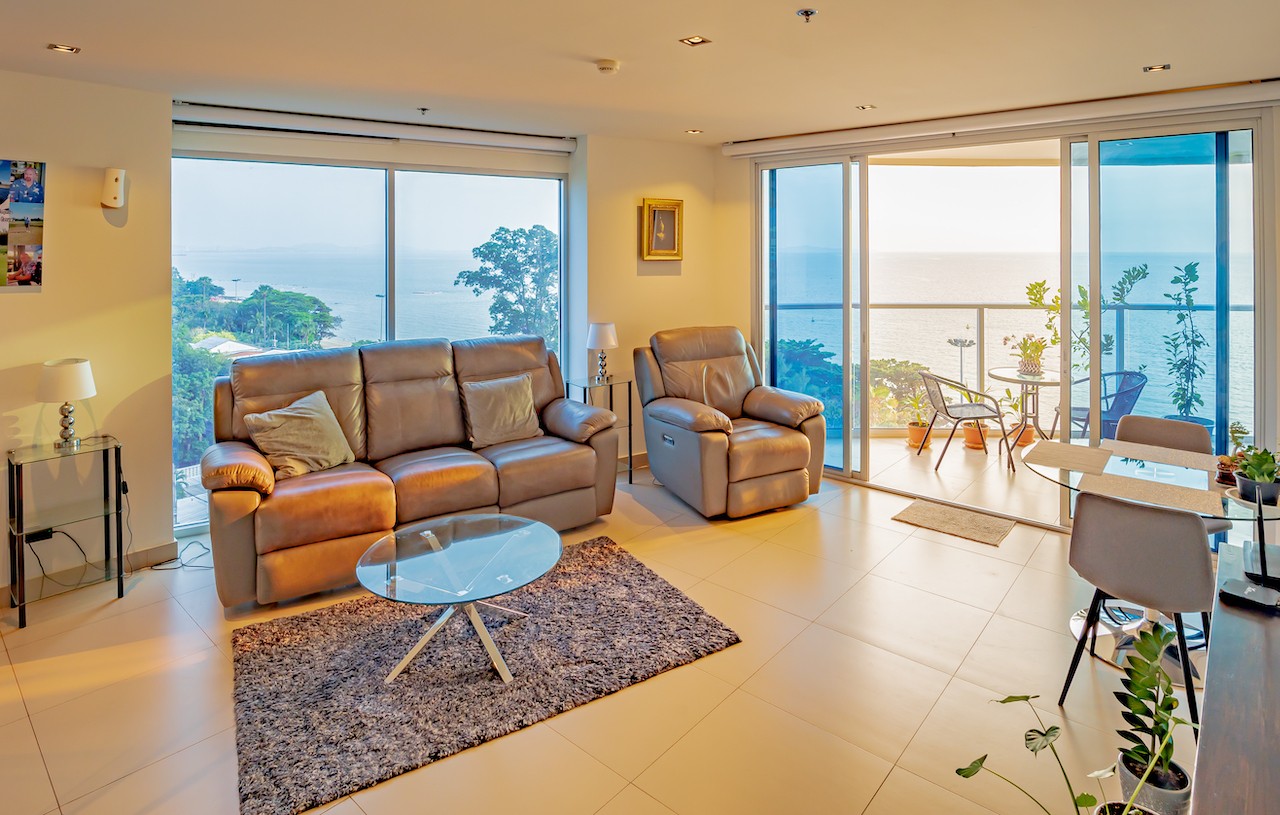 View Talay 3 A - Located in the exclusive Pratumnak Hill area, this stunning one-bed, 2 bath corner unit is one of our favorites. If you'd like to find out why we rate this View Talay 3 A unit so highly, please book a viewing today.
Lalique Villa - Lalique Villa, located in Huay Yai, is a quite simply stunning property that stands out amongst the other homes in Pattaya for sale for good reason. Perfect for families and those who appreciate tropical tranquillity, this luxurious 3-bed property has recently come onto the market, and we anticipate it will attract a lot of interest from prospective buyers.
Six Bed 6 Bath Private House in Huay Yai - This quite simply magnificent property in Huay Yai is a great option for the discerning buyer who insists on the best. This spacious luxury property is situated on 2 rai 396.2 sq.w. plot of land and features 3 separate guest annexes. This luxury house really does need to be seen to be believed, so get in touch to arrange a viewing at your convenience.
Nine bed 9 bath Private House in Mabprachan - We don't say this lightly, but this breathtaking, vast property really is one of a kind. If you are looking for a super luxurious property with accommodation options to suit any number of friends, family and guests, this property is in a class of its own. Contact Coastal Real Estate and take the first steps in grabbing this exclusive (large) slice of paradise.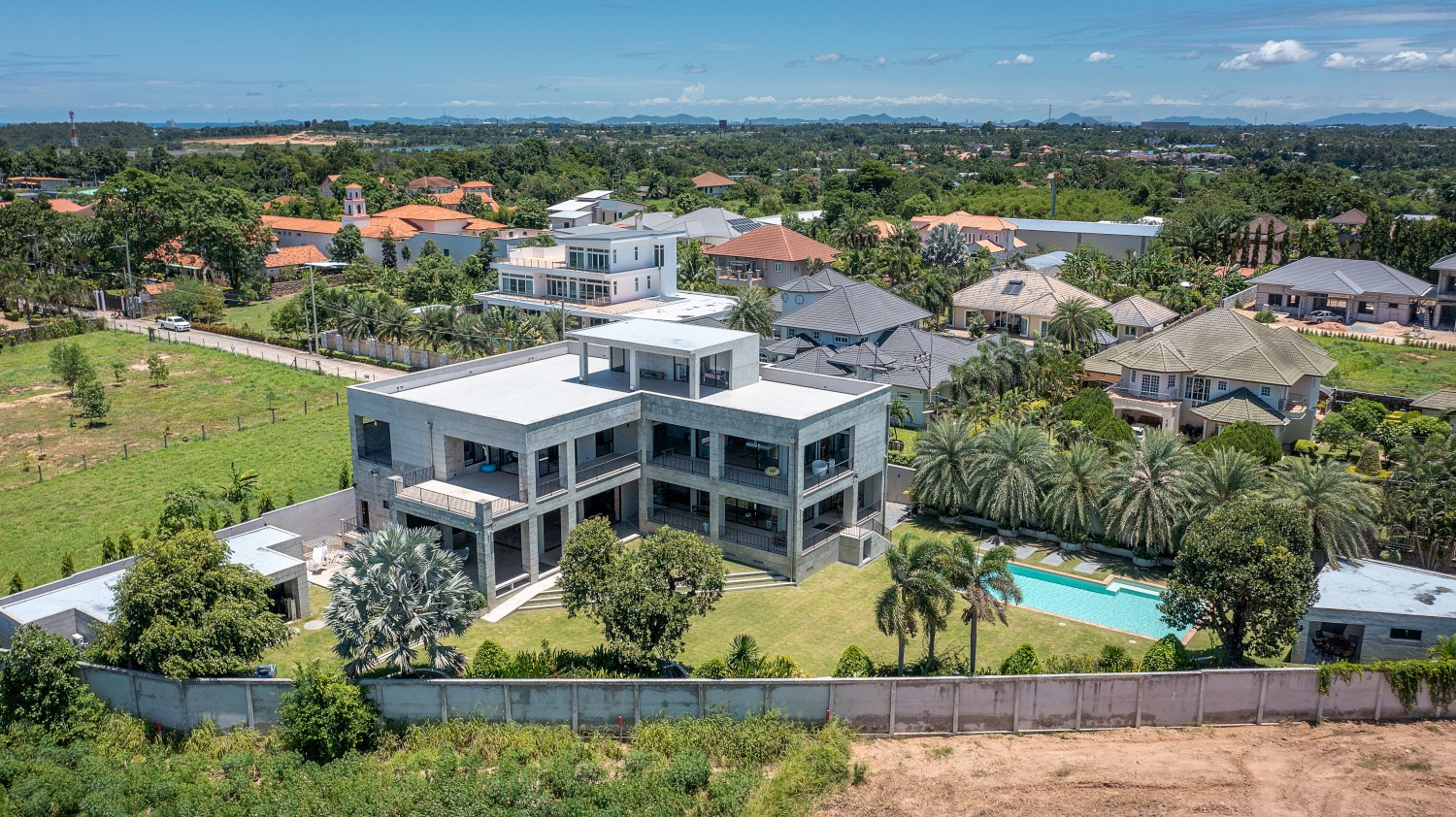 Large Private Estate in Huay Yai - Last but certainly not least on our list of the best properties in the Pattaya area is this remarkable large private estate in Huay Yai. Estates such as this rarely come onto the market, so we feel privileged to act as agents and believe the price for such a rare find is very competitive. If you have been looking for the most exclusive living space in the Pattaya area, you have now found it. Please contact Coastal Real Estate to arrange a viewing ASAP, prime real estate such as this never stays on the market long.
We hope this list has given you some food for thought if you are looking for a house for sale in Pattaya, please click on the links for more information about the property described.
There are many more properties that we could have included and are indeed worth a place on this top ten list, but we hope these have given you an idea of what's on the market and their current price. Here at Coastal Real Estate, we are known for putting our customers first and always endeavor to find them a property that meets both their lifestyle aspirations and budget. Whether it's a house for sale in East Pattaya on the outer city limits, or an oceanside house for sale in Jomtien, Pattaya, our network of developers and close contact with sellers enables us to deliver every time.
Coastal Real Estate - Your go-to Pattaya Property Brokers
As your partners in Pattaya property, we can also help with any other aspects relating to your home or investment purchase, such as Thai house registration, project rental yields and life in the Pattaya area in general. If you have any questions or would like further information on any of the properties featured on our site, please don't hesitate to drop us a line, and one of our advisors will be happy to help.